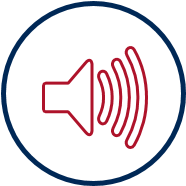 Click here to listen to our legal alert now!
Recent Development
The Turkish Medicines and Medical Devices Agency ("TİTCK") recently announced the extension of the validity period of GMP certificates due to the pandemic.
What's New?
The TİTCK had previously decided to suspend on-site inspections in overseas production facilities due to COVID-19 restrictions. Since on-site GMP inspections are not carried out overseas, the validity period of GMP certificates is extended until December 31, 2021 and importing companies do not need to apply to the TİTCK for such extension. In case the scope of the GMP certificates change, importing companies must apply to the TİTCK in accordance with the relevant provisions of the Guidelines on the Applications for GMP Inspections of Overseas Production Facilities ("Guidelines").GMP certificates that the TİTCK have not audited and that do not have on-site inspection decisions will not be subject to the extension.
The TİTCK's announcement is available online here (in Turkish).
Conclusion
The TİTCK continues taking active steps to guide companies in the healthcare sector. All relevant companies should carefully review and follow the TİTCK's announcements and recent developments.