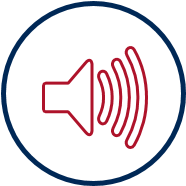 Click the button to listen to our legal alert now!
Recent Development
On 14 April 2021, the Ministry of Transportation and Infrastructure, the Ministry of Environment and Urbanization and the Ministry of Internal Affairs published the Electronic Scooter Regulation ("Regulation") on the Official Gazette No. 31454. The Regulation, which took effect on the date of publication, brings a set of new rules that govern the electronic scooter market. The Regulation is available here (in Turkish).
What's New?
Rules for e-Scooter drivers
The Regulation specifies rules to comply with during the use of shared e-Scooters. According to Article 5 of the Regulation, e-Scooters cannot be used on pedestrian roads, on highways and main roads with a speeed limit over 50 km/h. It is also prohibited to drive e-Scooters with a single hand or by attaching to another vehicle. The driver can carry neither passengers nor loads while using the e-Scooter. All drivers are obliged to comply with Highway Traffic Law No. 2918 and the relevant legislation.
Shared e-Scooter Management
The Regulation requires obtaining an Authorization for parties who provide shared e-Scooter services ("Service Provider") to the public by submitting an application to the Ministry of Transportation and Infrastructure. Those applying for Authorization have to meet certain conditions according to Article 8 of the Regulation. Applicants must have a share capital of TRY 500,000 (approximately USD 61,728), have a website and mobile application(s) whose standards will be set by the Ministry of Transportation and Infrastructure, keep a database in Turkey, have at least 250 e-Scooters, and finally have certain quality certificates such as TS EN ISO 9001, TS EN ISO 14001, TS ISO/IEC 27001 and ISO 45001.
After obtaining Authorization, the Service Provider has to obtain a shared e-Scooter Permit ("Permit"). The Permit for shared e-scooter management will be granted per municipality/zone. The e-Scooter service provided is limited to the boundaries of the relevant municipality/region. If the e-Scooters are moved out of the permitted zone, the Service Provider must bring them back to the licensed zone within 48 hours.
Sanctions
Administrative fines arising from violations of the Regulation may vary from TRY 1,000 (approximately USD 123) to TRY 10,000 (approximately USD 1,234). In some cases, the fines may gradually increase up to TRY 50,000 (approximately USD 6,172) if the violation is repetitive. In addition, the activities of the Service Provider may be suspended for a period of six months.
Conclusion
The Regulation constitutes an essential step concerning the e-Scooter market. It will surely lead for guidelines and principles to be published on the subject. Shared e-Scooter Service Providers should carefully follow further developments.