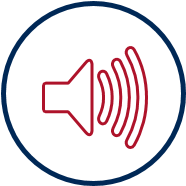 Click the button to listen to our legal alert now!
Recent Developments
On March 16, 2021, the Turkish Medicine and Medical Devices Authority ("TİTCK") published a document ("Document"), which provides guidance on quality and immunogenicity data that must be submitted for clinical trial applications for COVID-19 vaccines. The document is available here.
What's New?
The TİTCK prepared the Document to guide research groups working to develop COVID-19 vaccines. According to the Document, as part of the application file submitted for the initiation of the clinical trial phase, the immunogenicity data must be submitted in accordance with the "Guide for Off-Clinic Human Vaccine Assessment".  The quality data must be submitted in a manner similar to Modul 3 of the ICH's (International Council for Harmonization of Technical Requirements for Pharmaceuticals for Human Use) Common Technical Document (CTD) format, and must include in detail all manufacturing steps, from the production of antigen/adjuvant until the ultimate production of the vaccine.
Conclusion
The TİTCK continues to provide guidance for companies working on COVID-19 vaccines. All relevant companies should carefully review the guidance document and follow the TİTCK's instructions to ensure compliance.